Picturesque water pool of the Southern Buh River stretches between the two medieval fortresses – Medzhybizh and Letychiv and remembers many legends and stories.
We offer you Two Castles bicycle route, which reveals region history and Podillia land beauty!
The tour starts in Medzhybizh.
Medzhybizh Castle (50 UAH / person)
It is fortification architecture monument of XIV-XIX centuries. The castle is located on the cape at the confluence of the Boh and Bozhok rivers, from which is one of the oldest settlements in Podilia name – Mezhybozhe. Today this settlement is Medzhybizh town and the ancient rivers are called the Southern Buh and the Buzhok.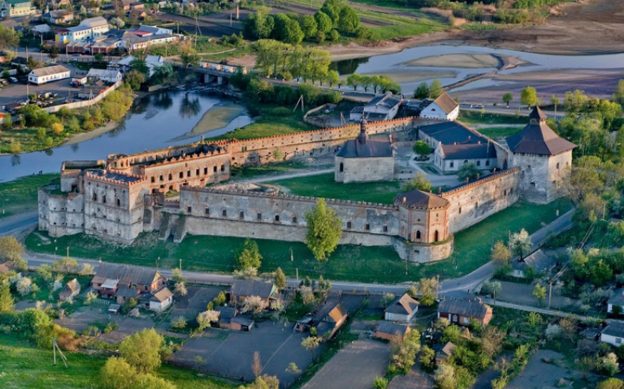 Jewish necropolis
Medzhybizh is a center of Hasidism. Pilgrims from all over the world, especially from Israel and the United States, come here to the tomb of Israel Baal Shem Tov, the founder of the Hasidic movement, which is one of the most influential movements in modern Judaism. The excursion program includes a visit to the font in Trebukhivtsi.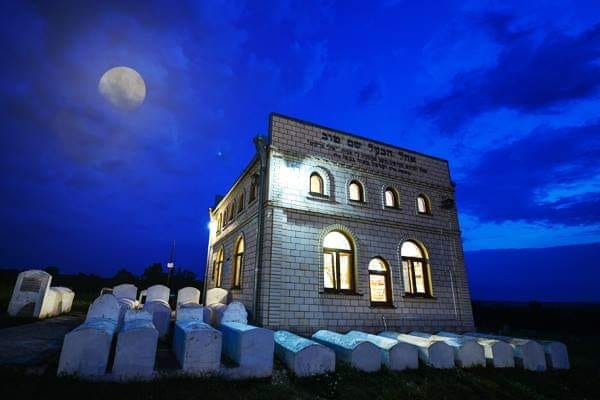 Columns-chapels
Two brick pillars of the 17th century have been preserved in Medzhybizh and Trebukhivtsi. They are often called Turkish, but their original purpose is unknown. There is a similar pedestal in Sataniv. Researchers believe that they were built by one master.
Moving to Letychiv
Letychiv Castle
According to some Polish sources, Letychiv Castle was built in 1362. What the original stronghold looked like is unknown, but you can guess: wooden walls, an earthen rampart and a deep moat filled with water from the river. It is a typical medieval architecture project.
Dominican Church
In 1600 the Dominican Order monks were invited to Letychiv, which was probably facilitated by the wife of the headman Yan Pototskyi, Elzhbeta Kamenetska. In 1606 a new shrine with a monastery was built for the Dominicans. Letychiv Church was opened in 1613, when King Sigismund III Vasa confirmed the tithes collection from the headmen, which was provided to the church by its founders. On February 1, 1638, the magnate Mykolai Pototskyi confirmed by charter the tithes collection for the needs of the church and added that the church was founded by his uncle – Bratslav voivode Yan Pototskyi.
Moving to Medzhybizh
Fairytale yard of Ivan Mudryk
The man turned his estate into a real museum, he makes fabulous attractions from improvised materials. Fantastic animals, birds and bright flowers live around the house. There is a fairytale fountain in the plans.
Evening entertainment program: archery, kulish in a cauldron, an exclusive tour of the Syniavskyis' palace dungeons.
Overnight on request